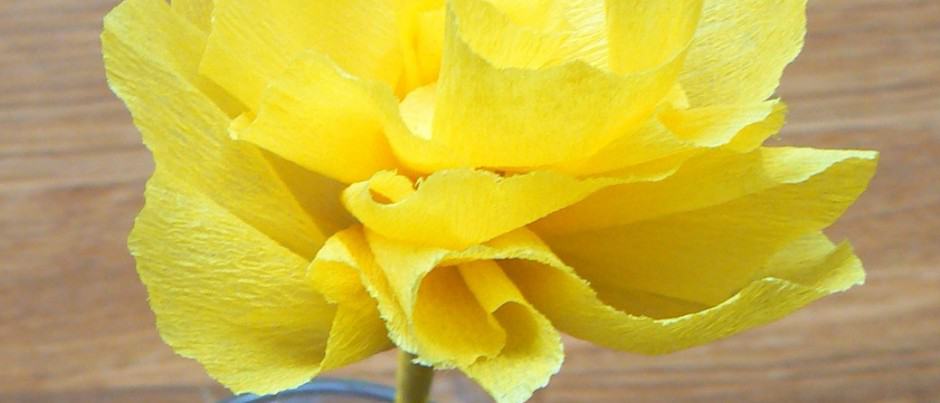 Below we explain how to make this crepe paper flower. This craft can be made for a Spring theme. Use multiple colours of crepe paper to create multiple flowers. Put them together in a vase and you have a beautiful Mother's day craft result.
Also look at our other flower DIY projects we have plenty of them (Because we are from the Netherlands) 🙂
Steps to make this crepe paper flower:
From a role of crepe paper you need to cut strokes of about 2-3 centimetres.
Now unfold the pieces of crepe paper you just cut.
Next fold the long piece together, but make sure to keep the paper tight on one side and open on the other.
The open side will become the flower and the tight side is used to later attach a long skewer. Look at the pictures below for the visual explanation.
Use some glue or tape to attach the flower to the skewer.
Finally cut a small piece of crepe paper (green?) to wrap around the skewer. Use some glue to fix it to the skewer.
Use one or more colours. Make multiple flowers and put them all together in a vase.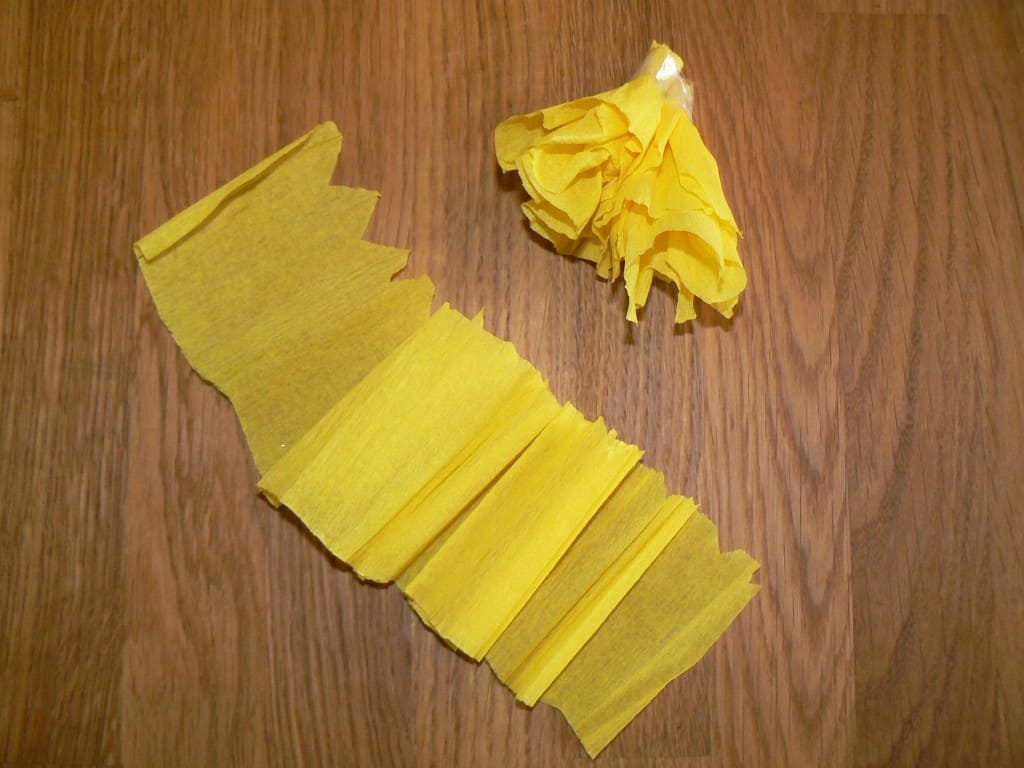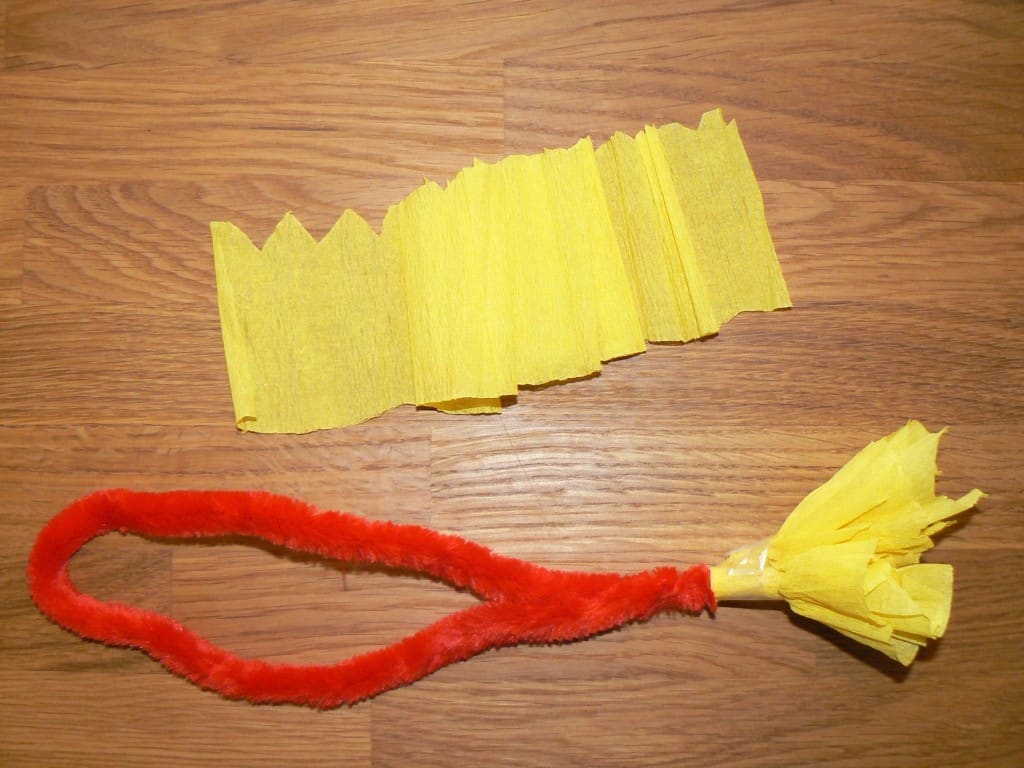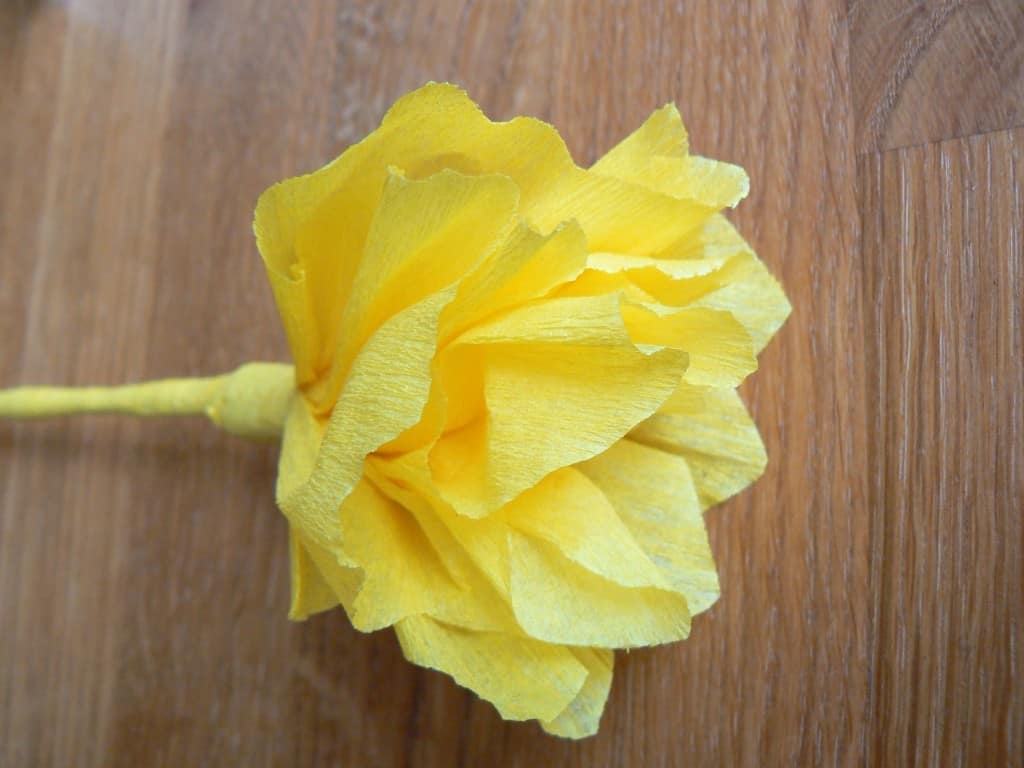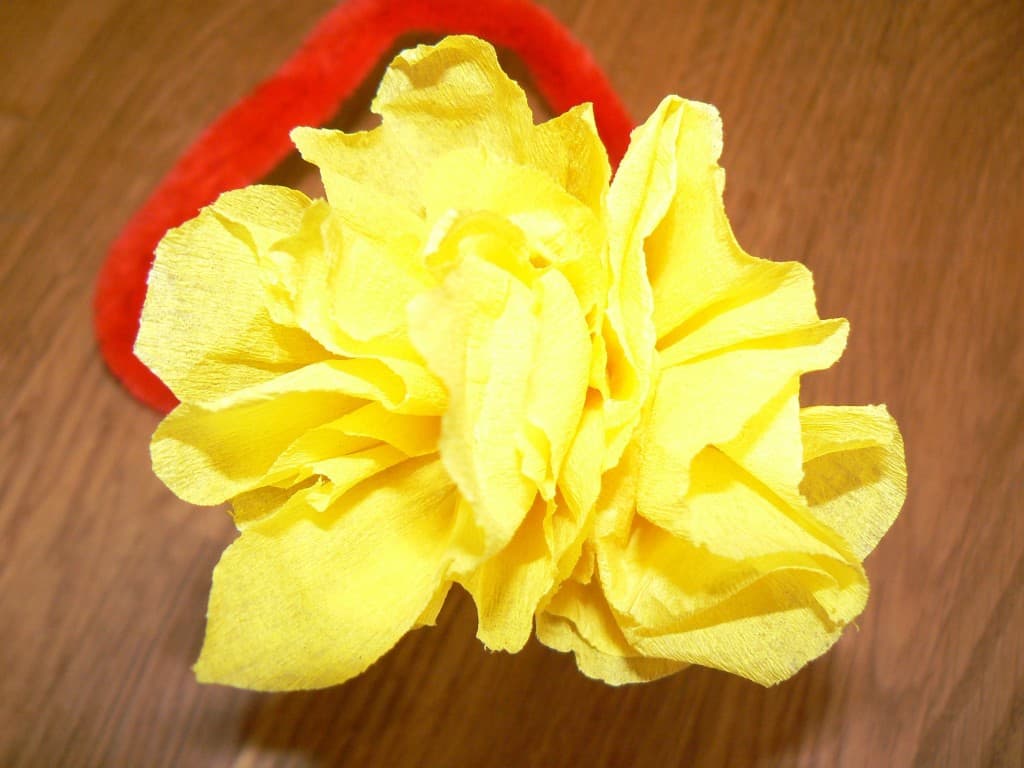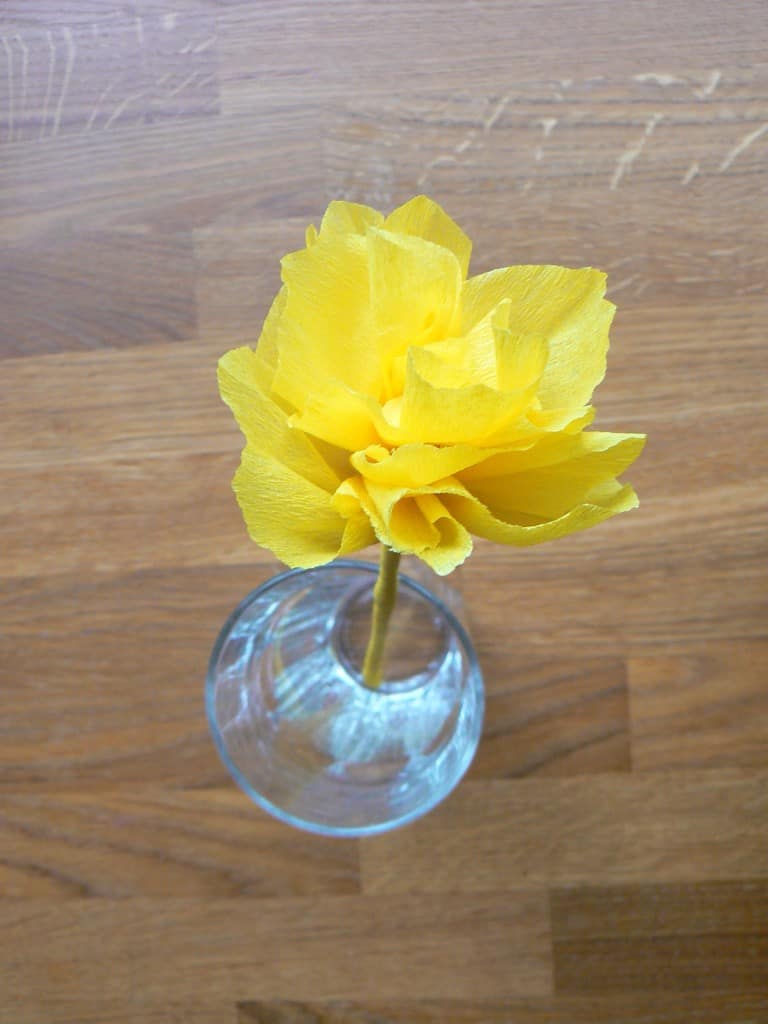 Craft work TIP: Multiple of these crepe paper flower will look beautiful in a flower bouquet. Give them them for your Valentine, mother or grandmother. They will be surprised!