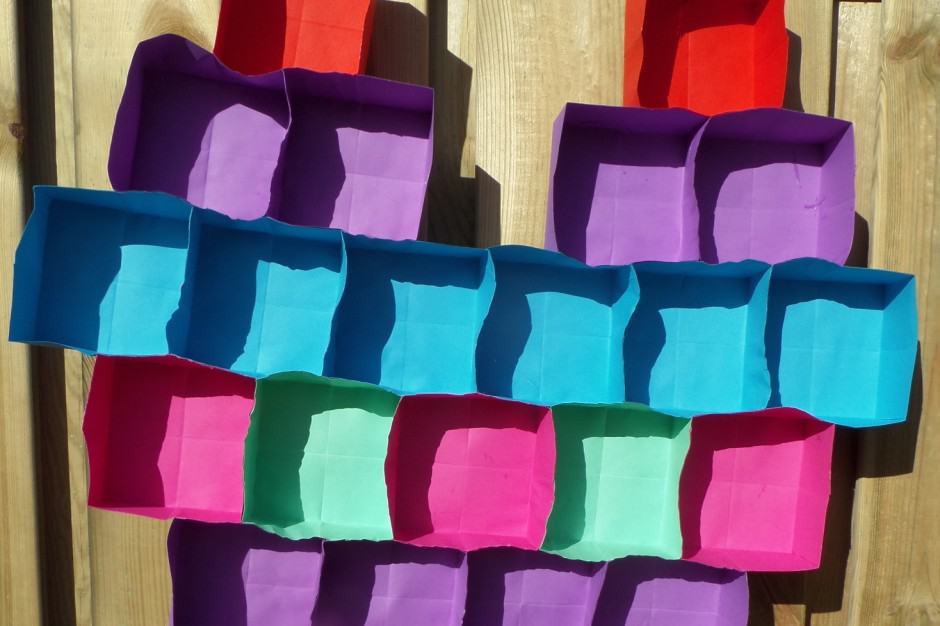 Making a heart for Mother's day from little boxes
Mothers day heart craft work ideas, a heart of boxes make from folding paper. This beautiful heart made of paper boxes was given to my daughter by her friend as a Valentine gift. I would like to share this idea with you. I think it's also a great Mother's Day craft idea.
Looking for more idea's? Look at our Mother's day category page.
Make a Mothers day heart craft work using little paper boxes.
For this Mother's Day gift you need paper that can be easily folded. You can choose any colour or use the favourite colour of the person you are making the gift for. You will also need scissors, glue and string .
Fold a sheet of paper so that there are 16 squares. Cut into the corners; take a look at the images below.
Fold the corners and glue them to form a box .
For this heart you need to make 27 little boxes .
Glue the boxes on top of one another in the shape of a heart. Make two holes in the top two boxes and thread your piece of string through the holes so that you can hang the heart up .
You can make the heart even more interesting by leaving little messages in the boxes or by adding glitter or gluing pretty stones or jewellery to your heart.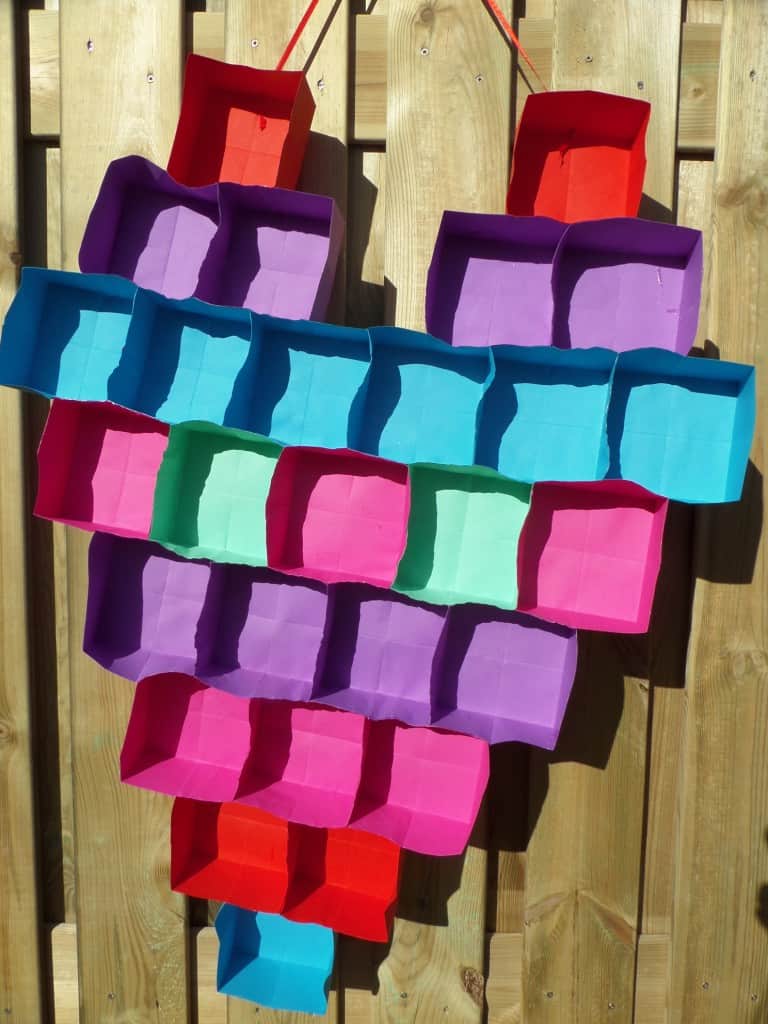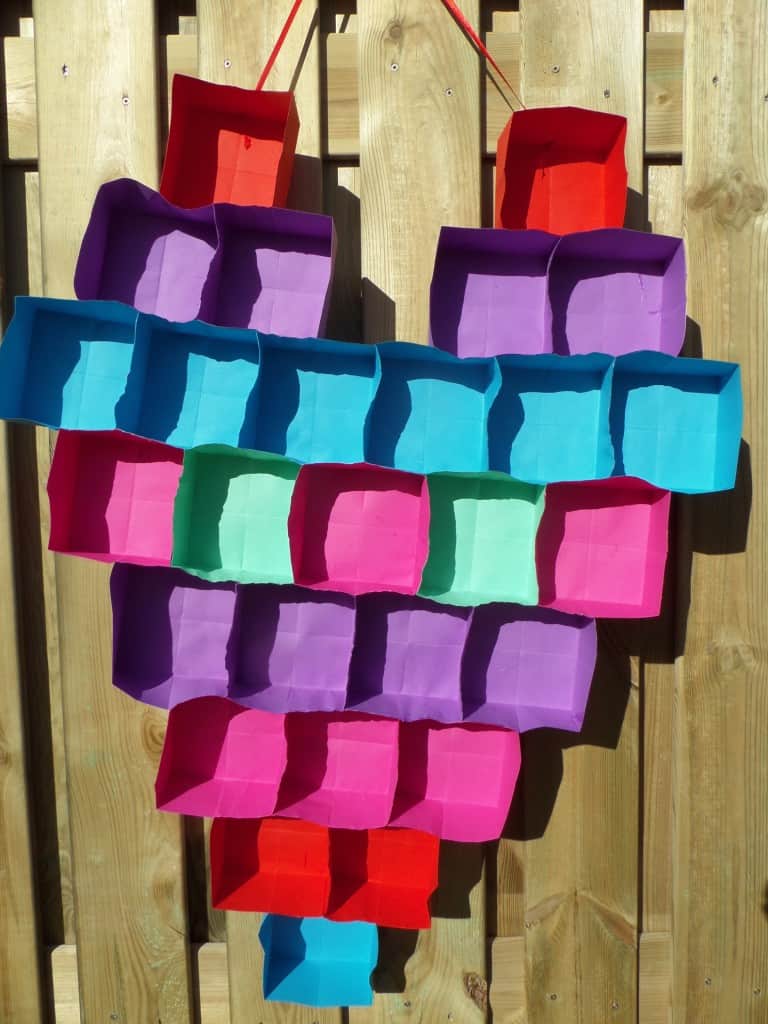 You can make the heart as big or small as you want. You can use small or large sheets of paper. This heart is made of 27 boxes, made from sheets of paper that will easily fold, but you can also make a heart using fewer boxes .
You can make this heart as a gift for Mother's day or Valentine's day. The whole class can also work together to make this as a gift for their teacher. Each child can make a little paper box and then write a message in it for their teacher before gluing the heart together. A thoughtful gift for teacher. The heart can also be hung up in the classroom and notes can be left in the little boxes.
Reacties
Reacties