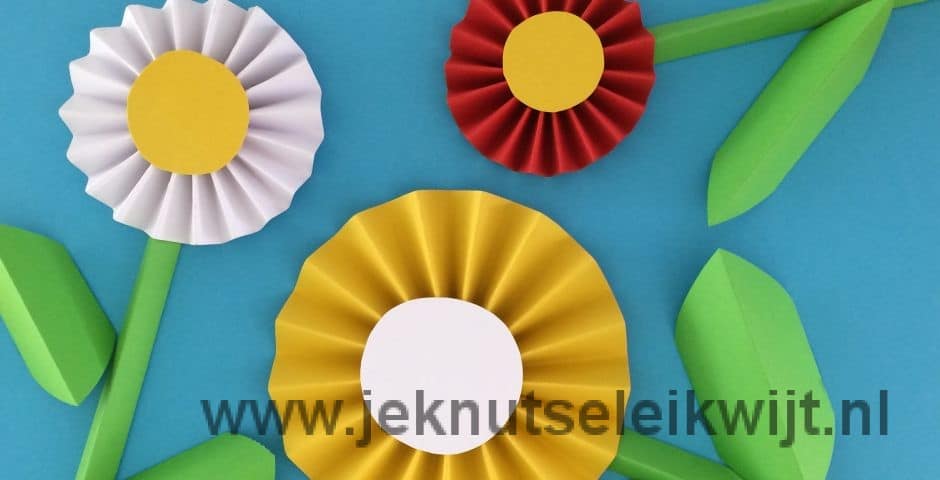 During the Spring and Summer making paper flowers from paper is a very simple and pleasant pastime. These can be offered as gifts for Mother's Day, Father's Day or Valentine's Day. They also made a fun spring craftwork theme idea.
Making paper flowers howto:
Use sturdy cardboard, cut into strips of 1 to 2 centimetres. If you use really thick cardboard the flowers will be prettier but the cardboard will be more difficult to fold. If you cut out wider strips the flowers will be bigger.
Use different coloured cardboard for the heart of the flower. this will be cut out into a circular shape.
Fold your strips of cardboard accordion style, try to get the pleats about 1 cm apart. Fold the strip of paper completely and then stick the beginning and the end together to form a round accordion shape. Allow it to dry.
Now you can gently push the bottom part of the circle to the inside and the top to the outside. The flower is now taking shape. To keep the shape use, for example, a glass to keep your flower in position.
Now smear glue on the heart of your flower and stick it to the middle of the cardboard petals. Use the glass again to hold everything in position and let it dry.
Make several flowers in different colours and stick them together.
Use green cardboard to make the leaves and stems, cut them out and fold them. Be creative and don't just stick the flowers next to each other but allow them to  flow across the paper as though they were being blown around by the wind.
Craftwork TIP: Cut out the strips beforehand so that the children can concentrate on folding the paper. The wider the strip the bigger the flower.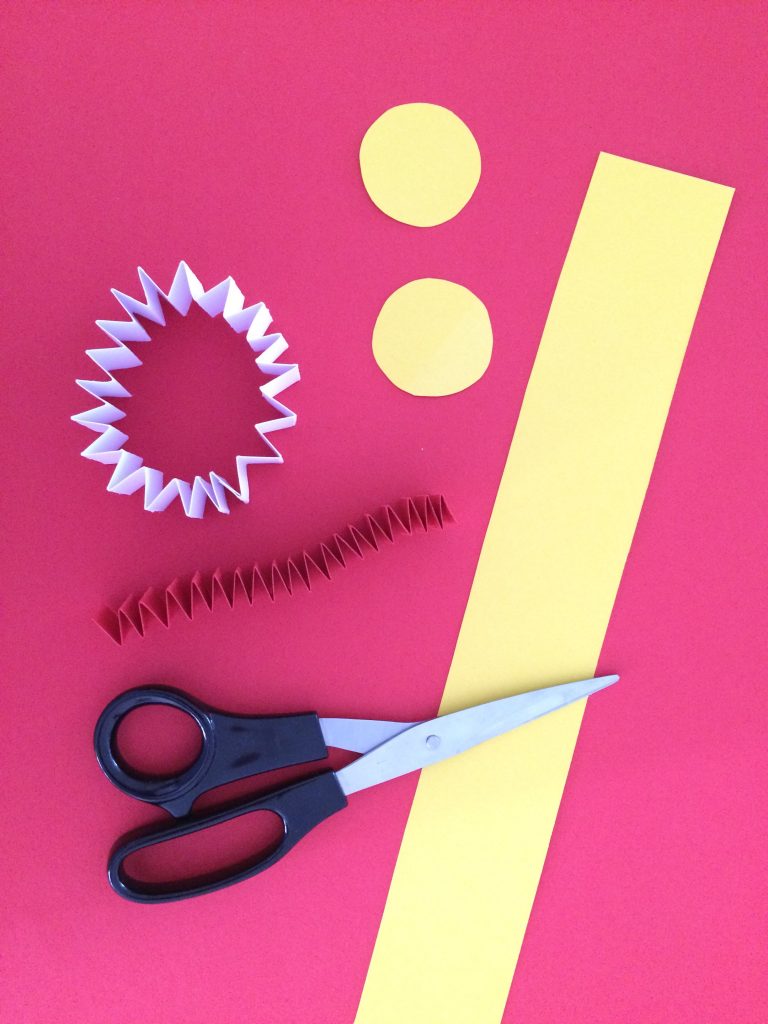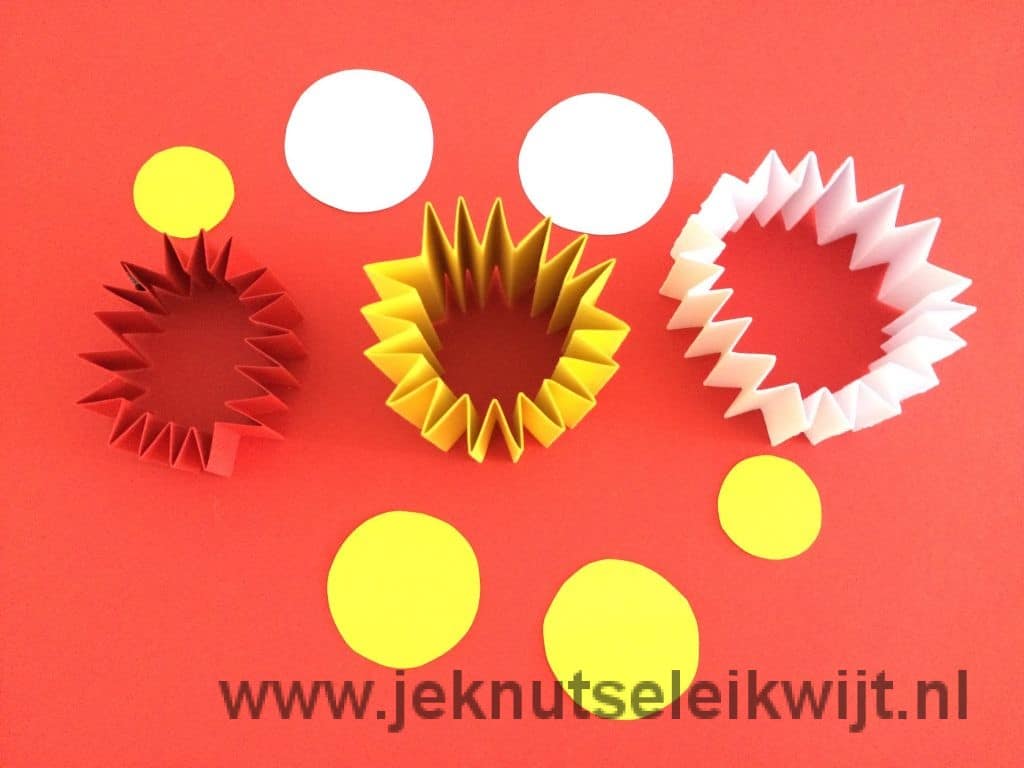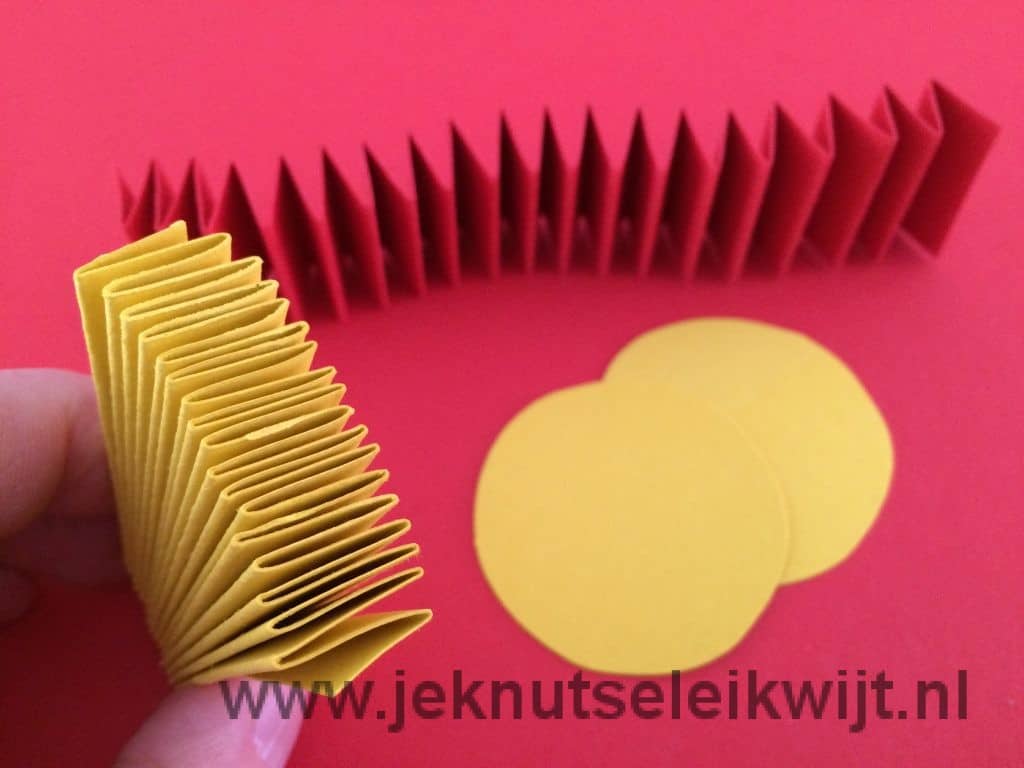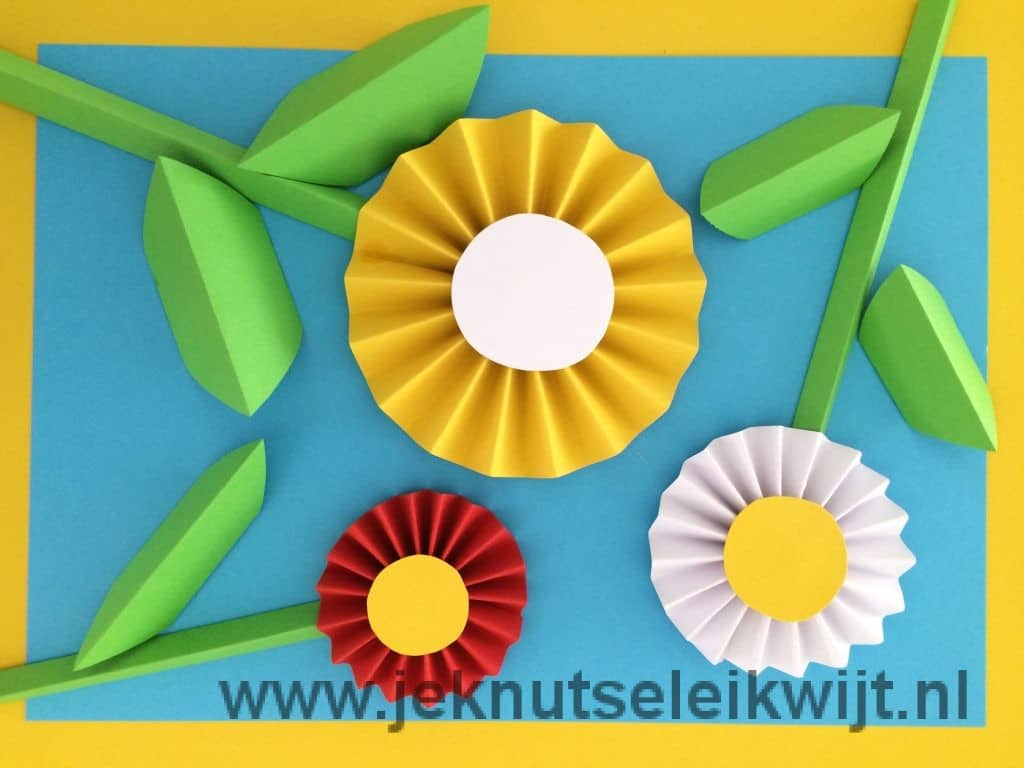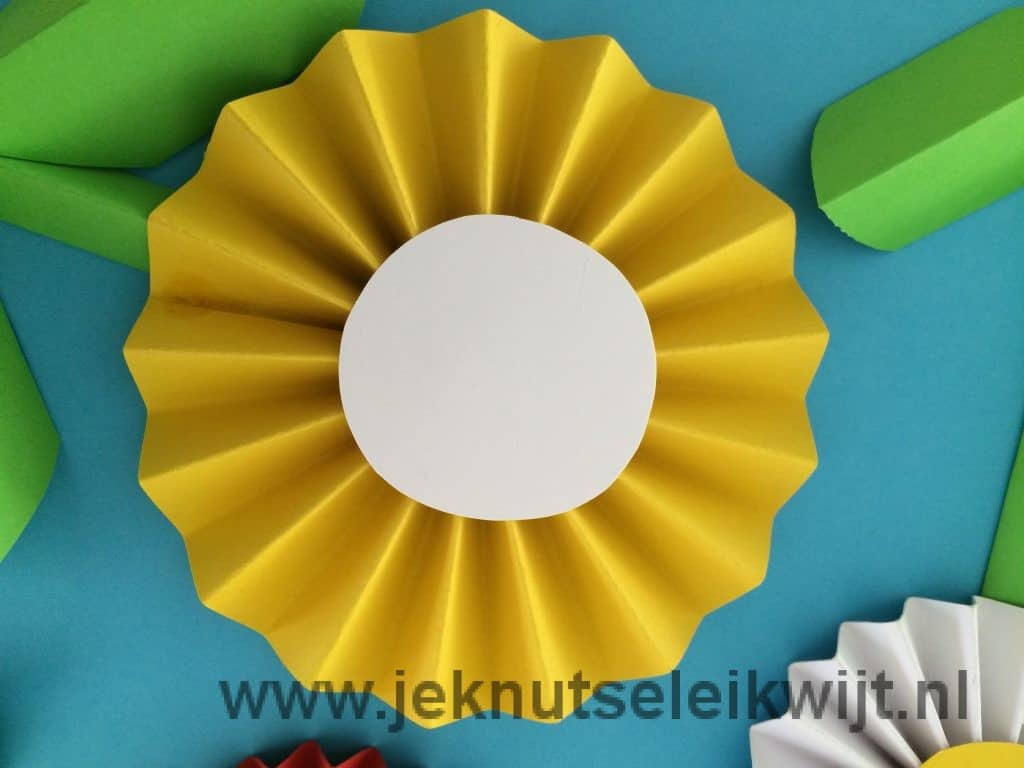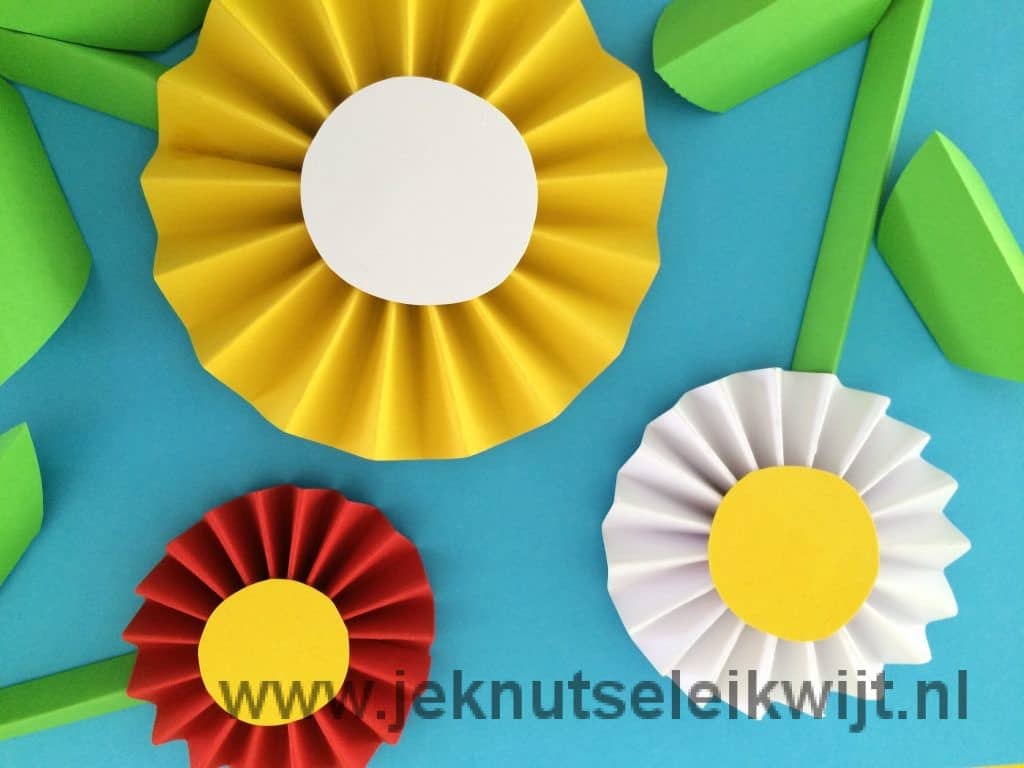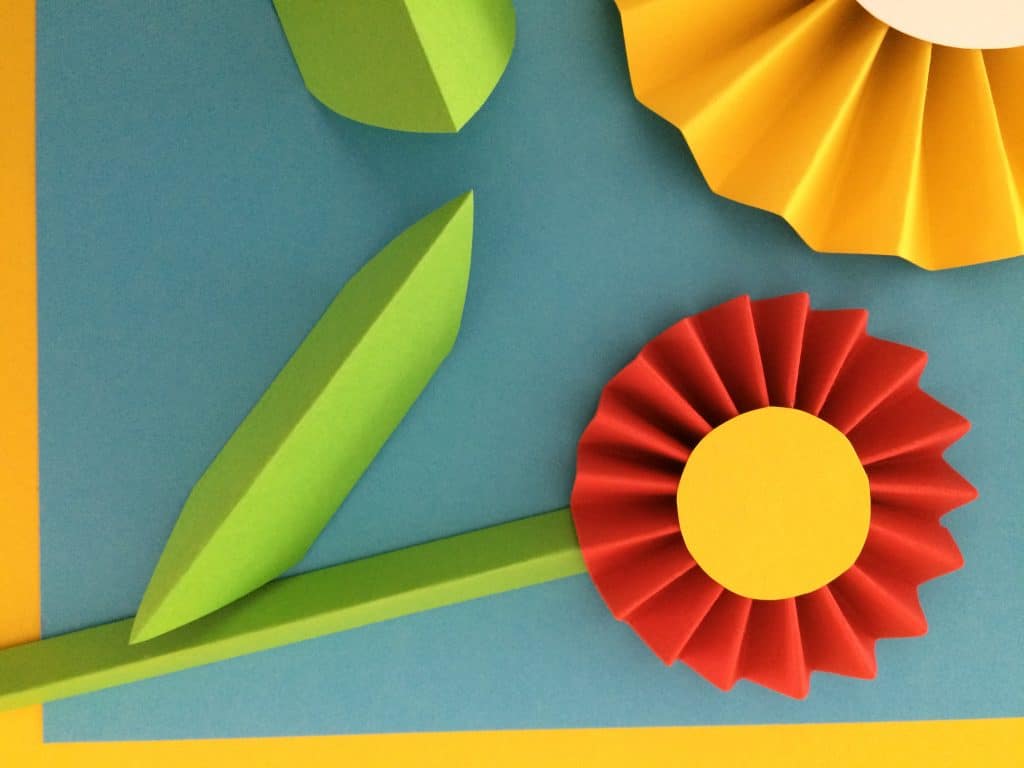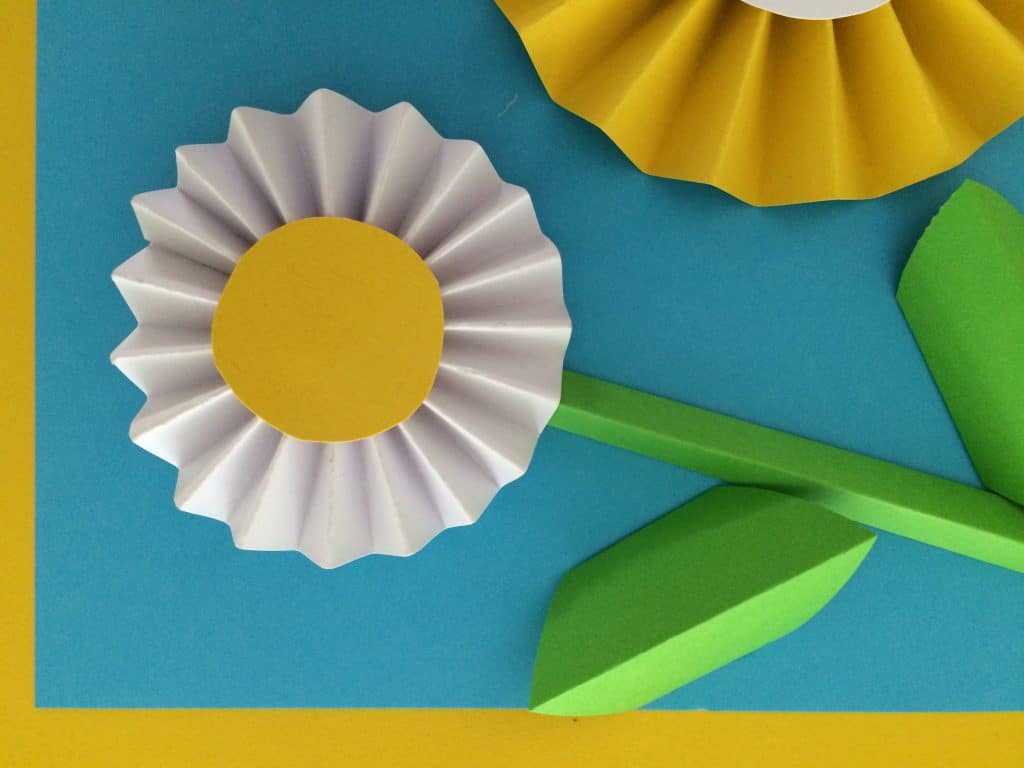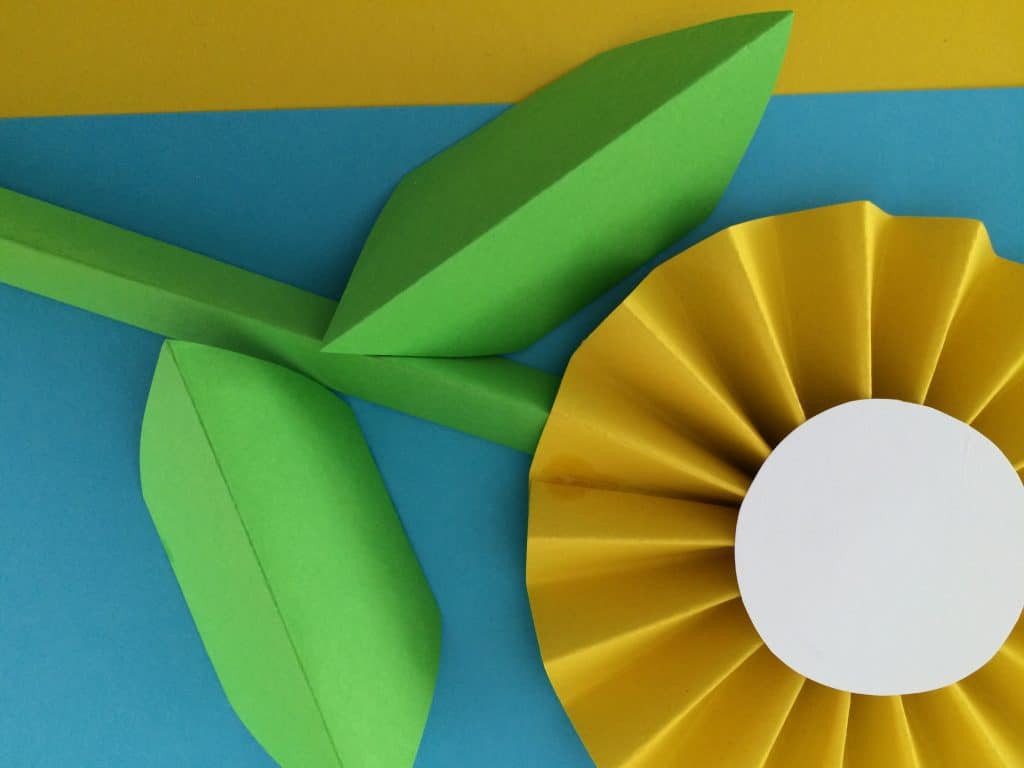 Save